Rescheduled! Adventure Hike: Frasier Dam Recreation Area
More Details
Due to high water in the park, we have moved this event from it's previous date to Feb. 16.
Frasier Dam is a hidden gem along the Trinity River. Come join us on a hike along the nature trails within the area. We will check out Frasier Dam itself, locate the launch points and portage trail for paddle craft, and discover the beauty of this once forgotten watershed. Bring a picnic lunch, plenty of water, close-toed shoes, hat, sunscreen, and bug repellent. If you want to do a little service, show up early (9AM) and help Groundworks Dallas with their weekly restoration and clean up of the area.
IMPORTANT: To get to the FDRA, take Harry Hines south from Northwest Hwy, take the ramp to I35 S., but when you emerge from the bridge under I35, take an immediate right into the entrance to the recreation area. DO NOT GET ON I35 /Stemmons FWY, or you will have to exit and turn around.
Best GPS Address is 9590 Harry Hines Blvd. Then look for the ramp to I 35 that goes under the I35 Bridge.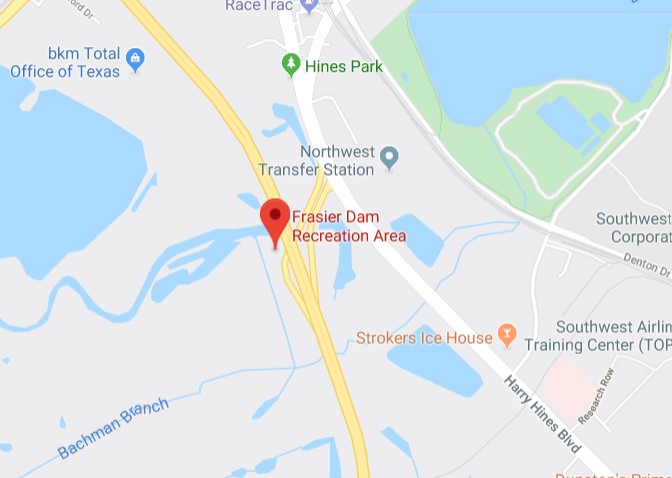 Frasier Dam Recreation Area is one of the Learning Centers located along the Trinity River Trail. It has no building, but the young people of Groundwrok Dallas come out her every week to learn stewardship and trail management. These young poeple, with occasional help from volunteers like you, have transformed this once forgotten dumping ground of the old-channel Trinity River into a wildlife haven with hike and bike trails and a landing point for the river trail--one weekend at a time.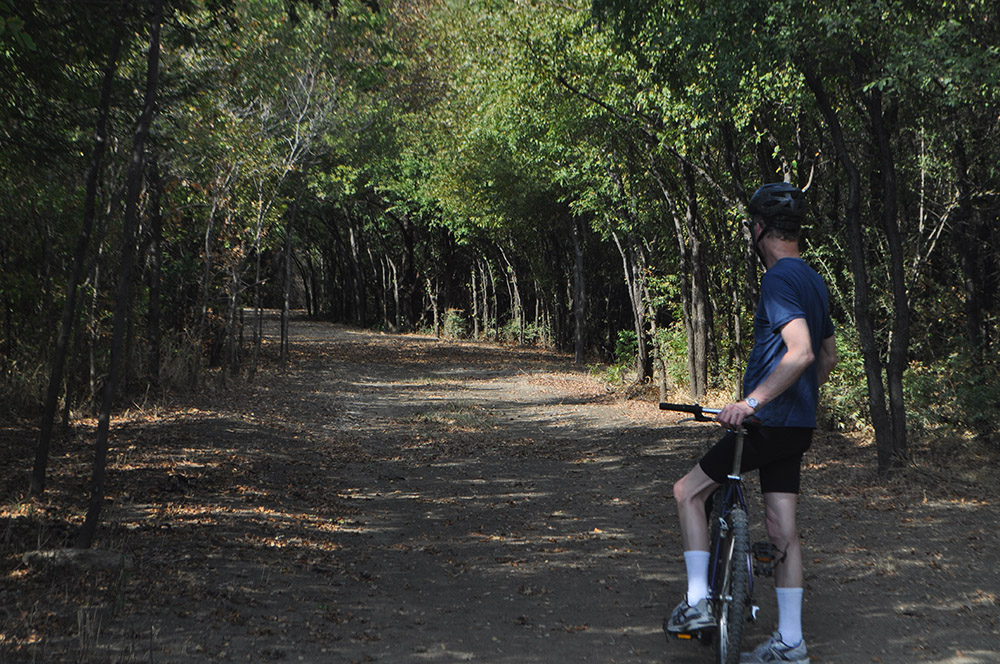 The Trinity Coalition
Providing Conservation through Recreation