The Trinity Coalition team includes our Board of Directors and our operational managers. They are all nature-loving, conservation-minded community leaders who live, work and play in North Texas and have a passion for preserving the Trinity River.
BOARD OF DIRECTORS
| | |
| --- | --- |
| Steve Smith | Board Chair |
| Carol Nichols | Vice-chair |
| Blake Settle | Treasurer |
| | |

Stephen Smith, CFA, Board Chair
Steve's early career as a rocket scientist in the Neil Armstrong lunar landing program equipped him well to found Smith Group Asset Management, specializing in finding companies that will grow faster than expected and capturing the reward for clients when that happens. Steve has always loved the outdoors. He attained the highest honor awarded, an Eagle Scout, in Boy Scouts of America and spent five summers volunteering in BSA camps. In recent years, his love of the outdoors has led him to volunteer for a number of nature-oriented non-profits, including recent board seats for Groundwork Dallas, Friends of Reverchon Park, Audubon Texas, and the Trinity Coalition, where he currently serves as Board Chairman.

Carol Nichols, Vice Chair
Carol's favorite way to enjoy the outdoors is on horseback. She is a founding member of the Lake Ray Roberts Equestrian Trails Association, the Tioga Trails Association, and the Greater Trinity Forest Equestrian Trails Association. She is currently the President of the Texas Horse Park Foundation. Carol is a co-founder of Texas Women Ventures and has been an executive at Bank of America, JPMorgan Chase, and Capital One. Carol is a native of Austin, Texas with degrees from the University of Georgia in economics and political science and an MBA from Tulane University.
Blake Settle, Treasurer
Blake is a Dallas native that went to college at the University of Texas and graduated with an Economics degree in 2001. He currently serves as Vice President with PlainsCapital Bank and has been with them for 15 years. He works in their Premier Services department which is a division of Private Banking. They serve high net worth clients and can help with any banking issue that might arise, day or night. Blake has served with the Friends of Reverchon Park for 10 years and has been a board member for the past 7. Blake attributes his love of the outdoors to his time with the Boy Scouts where he rose to be an Eagle Scout.
Steve Houser
Life in the tree care business began for Dallas native Steve Houser while he attended morning college classes and simultaneously spent afternoons maintaining the trees at Brookhaven Country Club in Farmers Branch, Texas. One of the first certified arborists in Texas, Houser is owner/president of a Dallas-Fort Worth area tree-care experts firm that he started 35 years ago. The firm employs many of the state's top consulting arborists, as well as national and international award-winning tree climbers. In his spare time, Houser contributes more than 1,000 volunteer hours each year toward worthwhile tree-related causes, educating the public about trees and natural resource-related issues. He teaches forest ecology to Master Naturalists and biology and arboriculture to Master Gardeners in North Central Texas. He has been an advisor for Vision North Texas since its inception and works diligently to encourage responsible and sustainable land use.
Paul Ondrej
Paul is an accomplished technology leader guided by a strong business sense and practical expertise who provides the leadership, vision, governance and strategic direction required to transition business-related technology programs/projects from strategy to planning, through implementation. With 15 plus years of experience in the development and execution of strategic plans, revenue generation, organizational transformation, and change management, Paul provides extensive international business experience, driving the actions of global, cross-functional virtual teams. Paul holds an MS in Technology Management, BS in Electrical Engineering as well as multiple certifications. Paul is an avid cyclist (mountain & road) and runner. Paul maintains active involvement in several community service organizations, currently serving on the Board of Directors for Trinity Coalition and the Friends of Reverchon Park.
William D. Freeman
William is an avid cyclist and longtime Dallas community activist, serving on many city and county committees. He has served on the Dallas Mayor's Task Force and Police Citizen Review Board and is currently serving his third term on the Dallas County Trails and Preserves Board. William holds a Bachelor of Science in organizational psychology. He is the founder and owner of Omni Marble, Inc., an established business member of the Dallas community since 1983.

Dale Harris, Trinity River Paddling Trail Chair
Dale Harris is a Navy veteran with 6 years of active duty in the field of communications and radar. Dale retired as a Telecom Engineer / Manager in 2017. He grew up in the Ohio valley and spent most of his time outdoors. His favorite outdoor activity is canoeing and camping. In 2003 Dale joined the Dallas Down River Club and held the office of President for seven years. As President, Dale focused on securing more river access locations on the Trinity River and its branches. Dale also serves as chair of the Trinity River Paddling Trail.
Edie Diaz
Edie Diaz is the Vice President, of Government Relations and Community Affairs for 13-city serving Dallas Area Rapid Transit (DART). She brings extensive professional experience in urban community development and planning, marketing and outreach, special populations and diversity, government administration, legislative advocacy, program management and building strong partnerships across the public and private sector. She is also on the Board at City Square and enjoys serving on the Site-Based Decision-Making Committee at Skyline High School in Southeast Dallas. Edie is happy to be on the Board at Trinity Coalition to support the great natural and cultural resources in the North Texas region and is motivated to make these areas more accessible to the neighborhoods around them.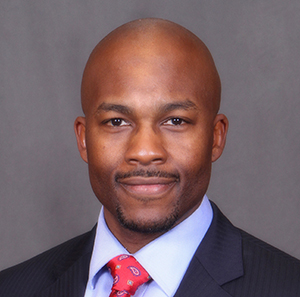 Michael Grace
Michael Grace is certified as an urban planner through the American Institute of Certified Planners and is the Assistant City Manager & Chief Economic Development Officer (CEDO) at the City of Ferris, Texas. He is responsible for economic development an integral role in long range planning and community development operations. Michael has over 20 years-experience in intergovernmental relations, urban planning and public policy. Through his service on the Board of Directors for The Trinity Commons Foundation, he became acquainted with the Trinity Coalition and was invited to join its Board of Directors. Michael is active on various local and state boards including: the Better Block Foundation, the Greater Dallas Planning Council, North Central Texas Economic Development District, North Central texas Council of Governments, and The Texas Lyceum. Michael's contributions have been recognized in Dallas and beyond: in 2014, he was one of 50 individuals selected worldwide to participate in The Purpose City held in Dallas, Texas. In 2016, he was presented with the Partnership Award during the 2016 Texas Trails and Active Transportation Conference. The Greater Dallas Planning Council recognized Michael with the 2017 President's Award. Additionally, Michael has penned various articles centered on planning and urban policy.
Throughout his career, he has authored various articles and op-eds, etc. on a range of issues impacting the Dallas region and worked with developers, municipalities, various local and state organizations and several Greater Dallas Planning Council committees including the D2, Interstate 30 and various Dallas Area Rapid Transit Peer Review Groups. Further demonstration of his commitment to civic engagement is his status as a D Academy Fellow, a leadership academy that was managed and underwritten by D Magazine.
Mikel Wilkens
Mikel Wilkins is the founder of Urban Ecoplan, an environmental consulting firm based in Dallas, Texas. As an environmental engineer specializing in green infrastructure planning, design, and implementation, Mikel has led design and ecosystem development plans throughout the United States. Mikel serves as an adjunct professor in the Lyle School of Engineering at Southern Methodist University.
Tracy LeBlanc
(Bio Pending)
MANAGERS

Kristi Kerr Leonard, Ned & Genie Fritz Buckeye Trail Volunteer Project Manager
Kristi Kerr Leonard possesses a lifelong love of the natural world, starting with her childhood in the woods and creeks of Oak Cliff, and now merges that with her MBA and business acumen. Utilizing her MBA from Thunderbird School of Global Management, Kristi began her career as an account supervisor at The Richards Group and later operated her own advertising company, Head Bank Freelance Advertising. Most recently, she served as a consultant to high-net worth individuals in their estate management and legacy building. Kristi found her niche in 2014 as a certified North Texas Master Naturalist. A natural explorer, Kristi's primary volunteer activity is leading hikes in the Great Trinity Forest. Her research focus includes local history, medicinal and edible plants, forest ecology, and Native American lore.
Deric Salser, Executive Director
Deric is an accomplished architectural business professional, experienced in all aspects of architecture, construction, and real estate development. Previous to founding the Salser Development Group, Deric led the Dallas office of nationally recognized and Cincinnati based CR Architecture + Design. Prior to his tenure with CR, he enjoyed a 19-year career as a partner in his own Dallas based architectural firm, where he designed/managed projects and guided clients through the processes of development and construction. Deric currently serves and has served on the board of directors of several nonprofit organizations, including the chamber of commerce in his hometown, as well as the Sunnyvale ISD Education Foundation. Deric has a passion for nature and the outdoors and is an intense fan of Texas-based college and professional sports.

Teresa Patterson, Paddle Trail Manager
Teresa Patterson, aka "River Mom" is a certified ACA (American Canoe Association) instructor, and co-owner of Adventures Unlimited Paddling Company. She worked as an event planner/decorator and author before turning her talents to growing the Trinity River Paddling Trail. She has been guiding groups of paddlers on adventures throughout the rivers and lakes of the DFW Metroplex for over 6 years. She currently serves as President of the North Texas River Runners and is an active member of the Dallas Downriver Club. Originally a scuba diver, Teresa took up kayaking as a way to stay close to the water when she couldn't dive. Now kayaking, sailing, and horseback riding are her passions. The only thing she loves more is helping others discover the joys of nature on the river.