Volunteer Day: Ned and Genie Fritz Texas Buckeye Trail (NGFTBT) Project in Blair Park
Repeats:
Every 3rd Saturday
Time:
10:00 am - 12:30 pm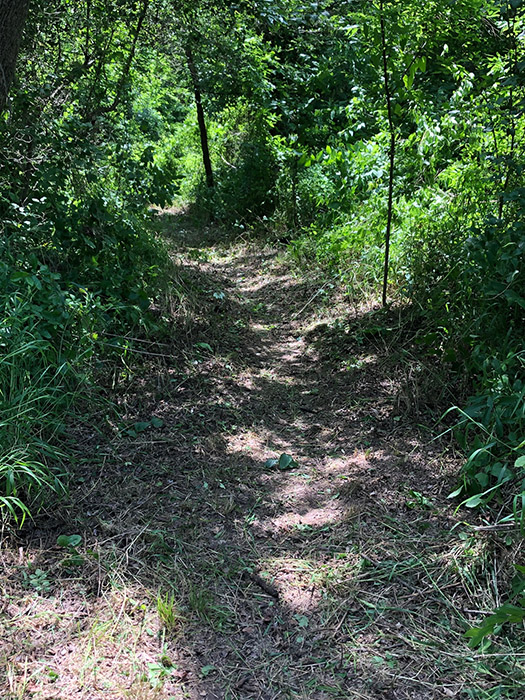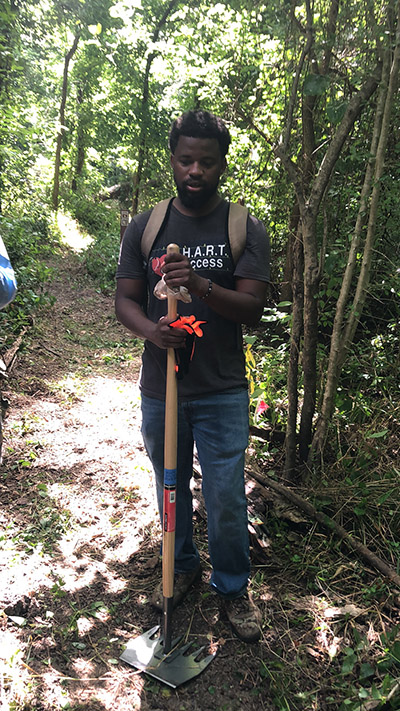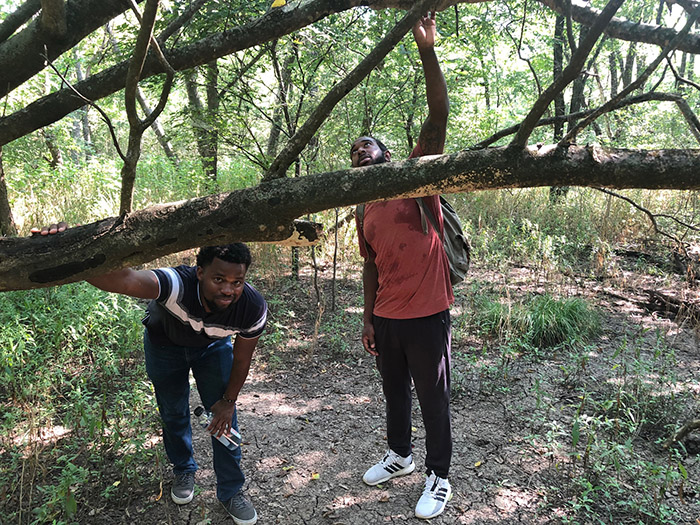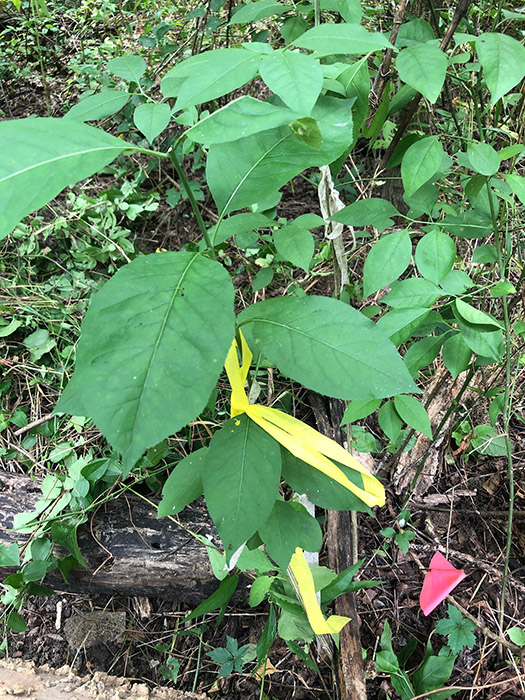 More Details
Ned and Genie Fritz Texas Buckeye Trail (NGFTBT) Project in Blair Park
Join Dallas Parks & Recreation, Trinity Coalition, North Texas Master Naturalists (NTMN) and Bonton Farms on our new project. Fall 2021, we will resume the monthly work days. Summer 2021, we are reaching out to the Bonton community and Boy Scouts of America Troop #914 to develop relationships with our team.
Ultimate goals:
Liberate the Texas Buckeye (Aesculus glabra var. arguta) grove from the invasive Chinese Privet (Ligustrum sinense Lour)
Involve the Bonton neighborhood and find leaders to join our volunteer team
Following direction from Dallas Parks & Recreation (DPR) and the Trinity Coalition Beautification Agreement:
#1) Reestablish and maintain three segments of the Texas Buckeye trail soft surface loop. The trail is to be three feet wide to eliminate the ragweed and other overgrowth on the trail. DPR's primary concern is hikers getting lost and calling 911.
#2) Liberate the Texas Buckeye grove from privet. DPR has stated that only Texas Master Naturalists (TMN) may work around the Texas Buckeyes or closely supervise others. The volunteer crew will take the privet to a designated point for city pick-up. The privet is to be cut 6 inches from the ground and tagged. DPR will direct staff to re-cut and treat per city guidelines afterwards.
#3) Find, reestablish and maintain the Bois d'arc Trail.
#4) Eventually find, reestablish, and maintain several other nameless trails in the Blair Park woods.
Part of every step of the above plan is identifying and tagging (yellow biodegradable marker tape) native plants near the trail and remove the invasive plants to create safe trails for the public. We will use and teach the free app, iNaturalist for this project.
Other plans: Signage, nature walks and educating the community with NTMN's Nature Trunks.
Location: 7000 Bexar St., Dallas 75215, near Bonton Farms. If the cul-de-sac is full, park along Bexar. On work days, we meet at the circle concrete trail head over the levees.
Important Notes: All volunteers must sign a waiver from the City of Dallas to work on city property. Per DPR, only hand tools are allowed for use by volunteers.
3rd Saturday dates for trail work from 10a-12:30p
Two leaders needed per work day:
• Trail Leader (must be Texas Master Naturalist who knows plant ID): Mark native plants in advance, Collect tools & Direct volunteers on daily tasks
• Safety/Admin Leader: Sign-up sheet, City of Dallas waivers, Safety briefing, First aid kit handling
2021
-Sept. 18
Rain Date: 9/25
-Oct. 16
Rain Date: 10/23
-Nov. 20
Rain Date: NONE due to Thanksgiving
-Dec. 18
Rain Date: NONE due to Christmas
2022
-Jan. 15
Rain Date: 1/22
-Feb. 19
Rain Date: 2/26
-Mar. 19
Rain Date: 3/26
-Apr. 16
Rain Date: 4/23
-May 21 (if over 85 degrees, we will change time to earlier in the day)
Rain Date: 5/28
Break for 2022 summer heat.
Trinity Coalition
Providing Conservation through Recreation
Upcoming Events
There are no upcoming events.