TC Paddlesports at Panther Island
Trinity Coalition Presents: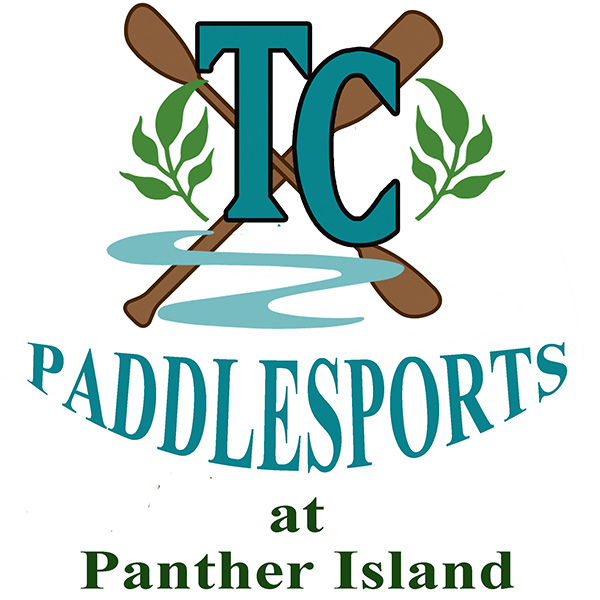 TC Paddlesports at Panther Island, our new outfitting brand
682 682-1313
TC Paddlesports provides kayak, canoe, and Stand Up Paddleboard rentals, classes, and tours on the Trinity River at Panther Island.
Net proceeds go to support our work to grow and protect the Trinity National Water Trail.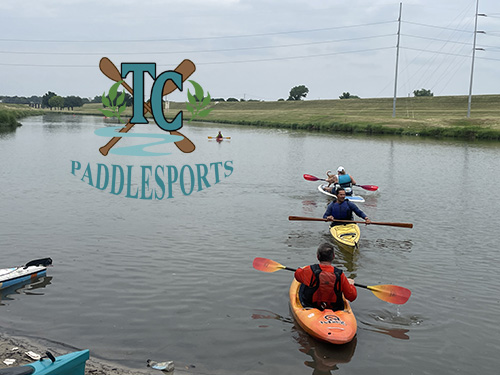 TO BOOK A RENTAL (click here) or call 682 682-1313
Location: 480 N. Taylor Street, Fort Worth Texas (click here for map)
Free Parking at Panther Island Paviion Parking (click here for map)
Hours:
Tuesday-Friday 10AM-7PM
Saturday & Sunday 9AM-7PM
PRICES:**
RENTALS*
Single kayak or SUP: $20 for 1st hour $10 per each additional hour.
Tandem Kayak or 2 man Canoes: $30 for first hour. $20 per each additional hour.
Advanced touring or whitewater: $25 per first hour. $15 per each additional hour.
Fisherman or expert special: 4 hours
Single $40
Tandem $70
Tours:
$40-$60 per person depending on the tour.
**Children too small to paddle $5.
We reserve the right to do special pricing for special events (such as cleanups or fundraisers) or special sales.
Classes:
Call for details: 214 478-7856

Taught by ACA Instructors
Basic Kayaking: $65 per person
Advanced Skills Classes (Intermediate Kayaking, Roll and Rescue Clinics and Classes)
$75 and up (dependent on instructor availability and class level).
*All rentals will include a brief safety orientation before launch to insure the customer is properly fitted in their vest and understands safe operation of the paddlecraft.
All services subject to cancellation or postponement due to weather.
TC Paddlesports services the Clear and West Forks of theTrinity National Water Trail in Fort Worth. For a list and links to outfitters who service other sections of the trail, click here for the Paddle Trail Information Page.