New Year 2023 Newsletter
2022
We made it through another amazing and challenging year . . .
And we made it because of YOU. But we need your support now more than ever! COVID is still a threat, affecting our ability to do the kind of fundraising activities we need to survive. Yet in 2022 we accomplished some incredible objectives. Here are just a few of the highlights.
Restoring the Texas Buckeye Trails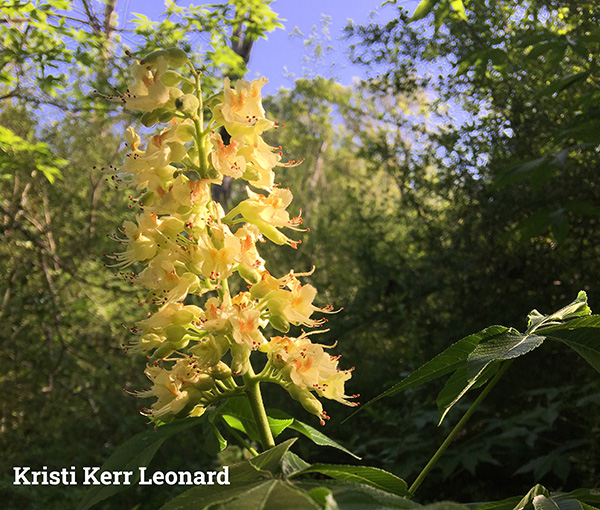 The Ned & Genie Fritz Texas Buckeye Trail system has been reclaimed! The invasive species, Chinese Privet (Ligustrum sinense) had taken over the beautiful Texas Buckeye trees and trail, and a tremendous amount of work has gone into liberating them! Thanks to Trinity Coalition, North Texas Master Naturalists, and members of North Texas Outdoors volunteers who began in early 2022. Trinity Coalition obtained the agreement with Dallas Parks and Recreation and then raised funds to purchase efficient specialized tools. Project Manager, Kristi Kerr Leonard, has safely led over 270 volunteers during the monthly work days. Last month, Trinity Coalition board members mapped a new trail and are creating revised maps and new signs.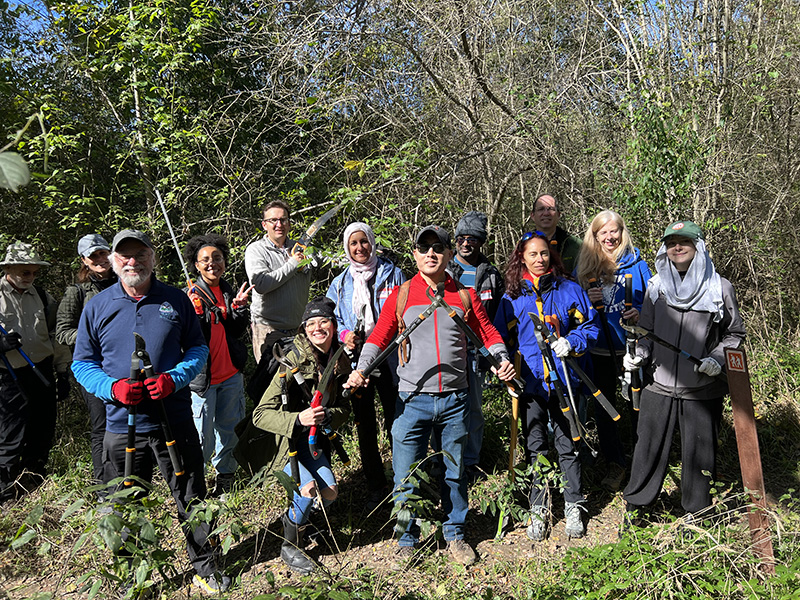 Volunteers Make the Difference
If you have missed out on the fun, you can join our efforts and sign-up https://volunteersignup.org/KRDLE for our next workday, Sat., 1/21/23 from 10-12:30. Afterwards we enjoy friendship and lunch at the Market at Bonton Farms.
We have also worked with Ideal/Bonton community leaders to introduce nature and the trail to the community. We led first hikes for many longtime residents who were not aware they had a beautiful nature trail blocks away from their home over the levee!
This spring we will lead public hikes to see the exquisite Buckeye bloom from the newly restored trails every Saturday and Sunday from 3/25 - 4/16/23.
Ned Fritz Legacy Project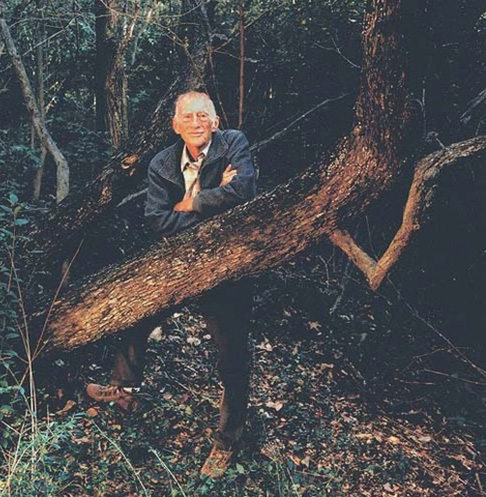 Photo by Save American Forests
Trinity Coalition former and present board members Amy Martin and Kristi Kerr Leonard are creating Ned Fritz Legacy, a tribute site to Texas's most important environmental activist. The Herculean efforts of Ned and his coalition defeated plans to turn the Trinity River into a barge canal from Fort Worth to the Gulf. It would've decimated much of the Great Trinity Forest in the process. Trinity Coalition is a proud supporter of the project.
The 50th anniversary of the bond election in which voters heeded Ned's pleas and declined to fund the canal is 3/12/23. Stay tuned for news of a screening next April of Living With The Trinity, the PBS documentary on the barge canal fight. It will include a news panel examining the future of the river, including the Dallas Floodway Extension, which plans to level over 250 mature trees and more in the Great Trinity Forest.
Ned Fritz Legacy is an ebook biography read at a website. Beyond Ned's Trinity preservation efforts, the book details Ned's vital role in establishing the Big Thicket National Preserve and five wilderness areas in East Texas national forests, which are just two of his significant achievements, plus his founding with his wife Genie of two of Texas's most important environmental groups, Texas Conservation Alliance and Texas Land Conservancy.
Corporate Partnerships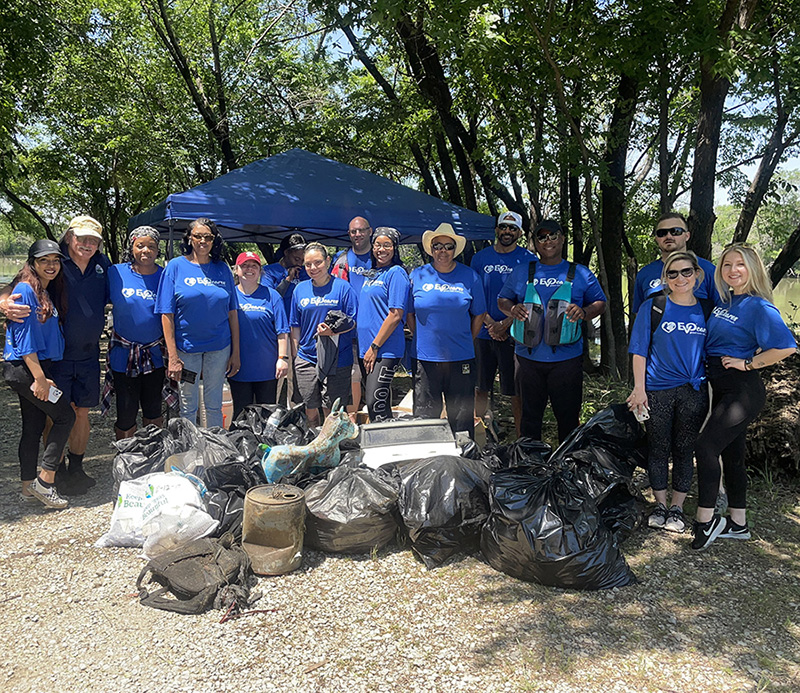 EVO Group at Frasier Dam Recreation Area
Throughout the year we have partnered with forward thinking corporations to make a difference for the environment and our river. Each group proved that people who care can make a difference!
Special thinks to our 2022 Corporate Cleanup Partners: EVO Payments, Freese and Nichols, Sales Force, and The Marketing Arm. These companies and their volunteers joined us for cleanups on the water and provided much needed financial support to keep our mission moving forward.
Do you have a group that wants to make a difference and have fun doing it? Contact us and we will build a custom event just for your organization.
Ribbon Cuttings (at last!)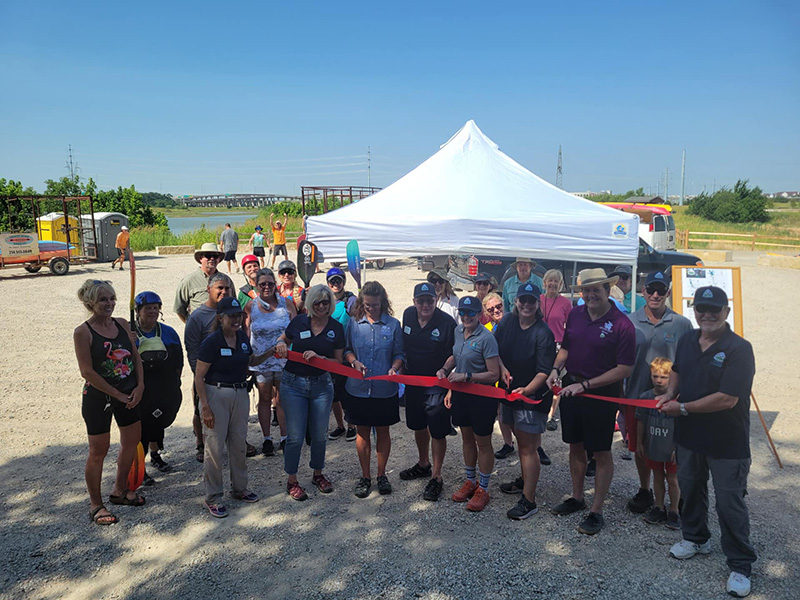 In 2022 the long delayed Grand Opening of two of the key launch sites on the Trinity River National Water Trail finally happened with ribbon cuttings at Hebron Parkway Launch in Lewisville. And Trammell Crow Park in Dallas. We hope to follow with more ribbon cuttings as more new launches come on line. There are currently 3 more in planning stages.
Cleanups on the Water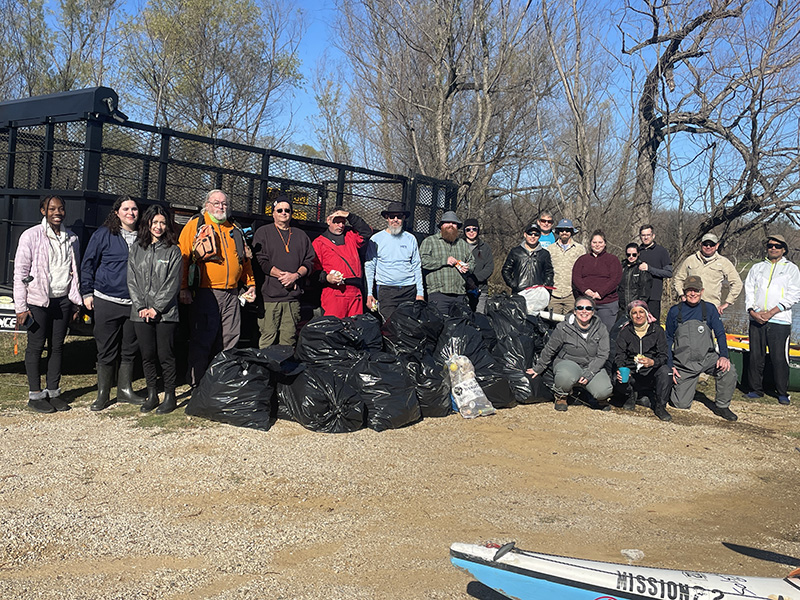 Trinity Coalition once again teamed up with our friends at Keep Grand Prairie Beautiful and TRWD to do a number of water cleanups, winning an award with the City of Grand Prairie for pulling the most trash off of the water in 2021.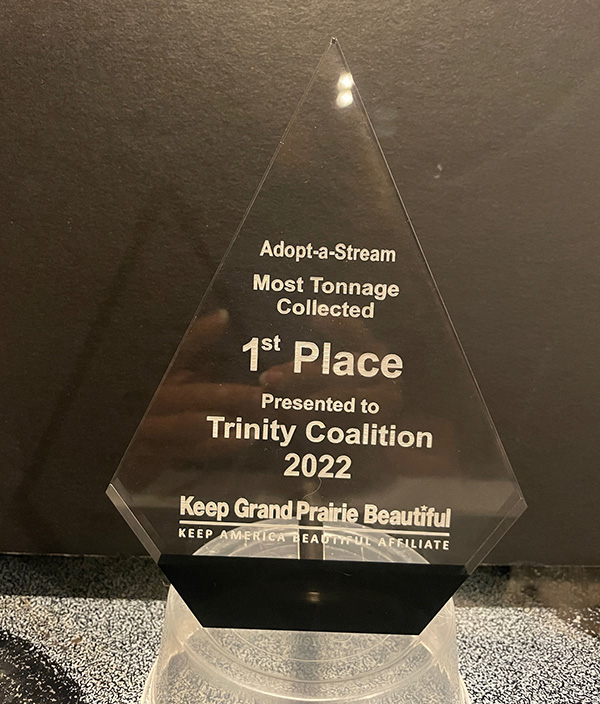 Trips and Events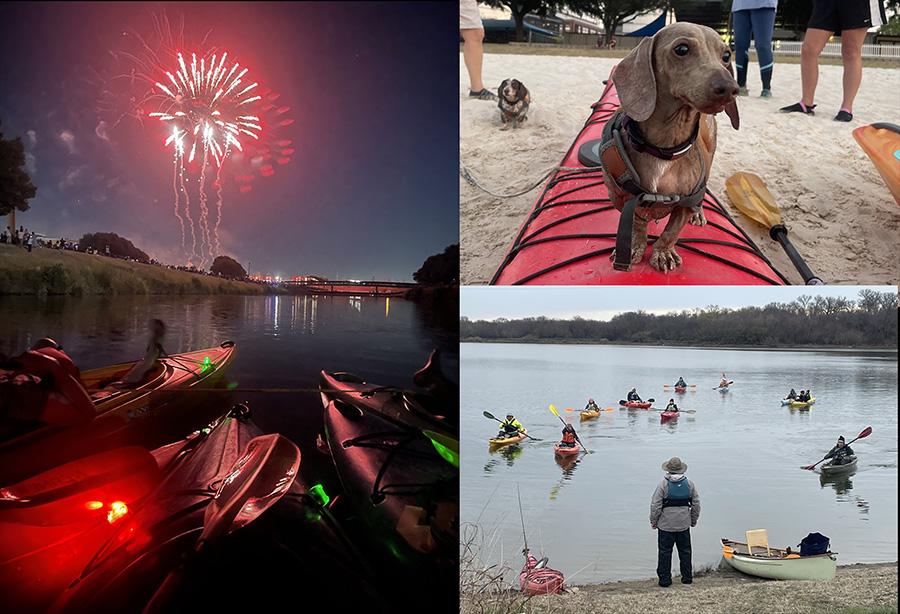 Of course we have a little fun too! From the Spooky Paddle, to Fireworks on the River to exploring Hidden Lake, there are lots of opportunities to explore and enjoy. Trinity Coalition has made certain that a guide and rental boats are available at all official events. But we may not be able to continue that tradition without your support.
This is just a taste of what we accomplished in 2022. With your help, 2023 will be even better!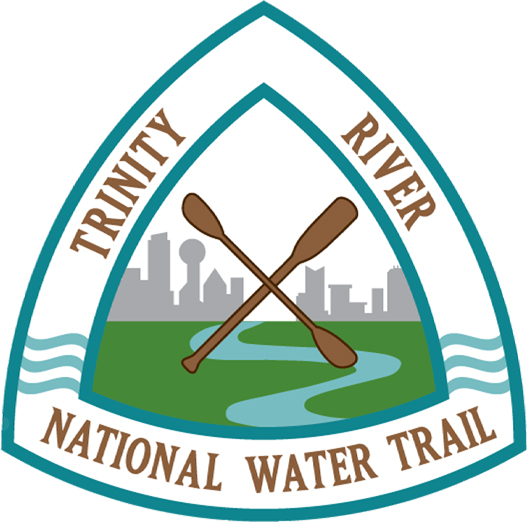 You can become a Friend of the TRNWT for as little as $10 per month. Those who support the monthly program or who donate at least $100 will be included in special Friends Only events. And every dollar goes to support Trinity Coalition and it's programs. Every dollar is tax deductible.
But we cannot keep this up without you!
Please donate today to help us continue our work. Help us add more launch points and grow the trail even as we work towards growing our Clean Trinity and GreenSpaceDFW programs. Even the smallest amount can make a difference!
We have a new way you can help simply by shopping online while using our link to Make Shopping Count! Just click on the link before you shop and a portion of your purchase gets donated to help us help the river at no additional cost to you.
You can also help every time you shop at Kroger grocery stores. Just register your Kroger rewards card online and select Trinity Coalition as you chosen charity. Then Kroger will donate a portion of your purchase at no cost to you. If you don't have a rewards card, it is easy to sign up and start saving on every purchase.
Stay in touch! We will send out news and info from time to time, but you can also join our Facebook group, the Trinity River Paddle Trail Association:
Facebook Group: Trinity River Paddle Trail Association
Or join our Meetup Group, Trinity Coalition Paddlesports